Divorce is a complicated and emotional time. Tensions run high and couples often make poor decisions in the heat of the moment. Given the mountain of financial, practical and emotional details that have to be sorted, it is not surprising so many couples wind up making critical mistakes on the road to divorce. That said there are a number of key things you should fo or more specifically not do, to lessen the chance you will regret your decision later on. 
If you are going through a divorce, then you must consult a family lawyer of Concord NC who can give you most valuable advice on what you should do and what to avoid so that you can save a large buck for your divorce.
In this article, we will discuss what are the things you should not do when you divorce in great detail.
Don't add additional debt
A Common financial mistake that people make during a divorce is to incur additional debt. If you take on the extra debt because you assume that the debt will be equally divided in the divorce but this isn't a case. Taking on extra debt and thinking that you and your spouse will divide in the debt load equally could leave you in big financial trouble. This could be a costly financial mistake.
Don't forget to change your will
Getting divorced doesn't automatically revoke a will. If you want to prevent your soon-to-be-ex from receiving the monies and privileges granted them in your will, you need to update your will. However, in divorce matters, changing a will is a complex procedure, hence hiring a divorce lawyer in Concord NC will help you to get your rights as you deserve. You can re-do a will at any time. But if you die before you are granted a divorce, and you have left your spouse nothing, he/she can sue and recover part of your estate.
Don't refuse to see a therapist
Seeing a therapist can help you get through the range of emotions that you will experience when dealing with divorce. It is a good idea to get help before you become extremely depressed or angry. A therapist is not just someone to talk to. They are also a professional who can show you how to remain calm and how to talk to your kids and how to remain calm on the court. Most importantly, a therapist can help you figure out how to become self-sufficient.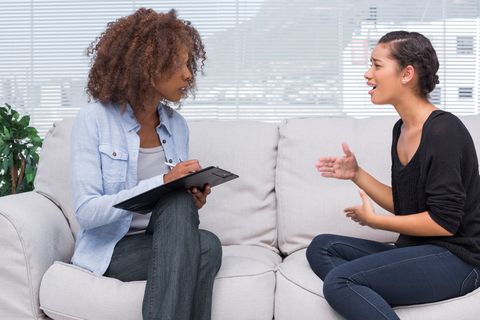 Putting aside strong emotions in favour of cooperating with your spouse and managing the thornier issues of your separation with a calm and level head off, in the long run, Both of your will make wiser decision and come out of the process with fewer bruises. After the agreements are ironed out and the papers are signed, if you still feel the need to express yourself, you can always sit down to dish up the dirt in your tell-all memoir. Check out here to learn how to protect your child after Divorce in great detail.